Neuromuscular Dentistry in Mumbai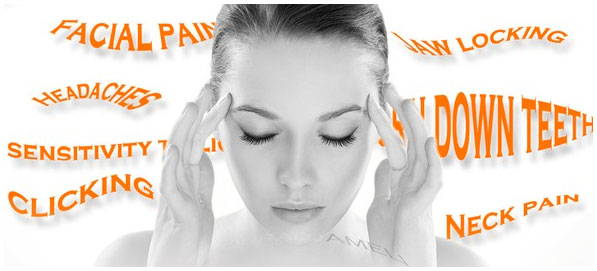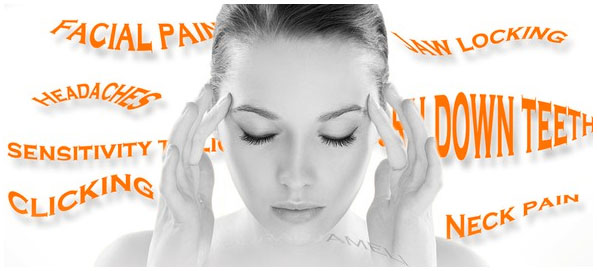 THE ULTIMATE CURE TO MOST HEADACHES, MIGRAINES, FACIAL PAINS AND TEMPOROMANDIBULAR JOINT DISORDER (TMD) LIES IN THE SPECIALIZED FIELD OF NEUROMUSCULAR DENTISTRY.
Care 32 – Family Dental Care Centre has special team for neuromuscular dentistry. Correcting the alignment of jaws and bite of the teeth is the main objective of Neuromuscular dentistry. To put it simply, a neuromuscular dentist places the jaws in its best suited position. This process helps in relieving patients from the various signs that are associated with TMD (Temporo Mandibular Disorder).
Neuromuscular dentistry concentrates on creating a balance between teeth, gums and bones, muscles and joints and nerves, unlike traditional dentistry that just focuses on teeth. This branch of dentistry deals with mostly all the functions of the mouth which include swallowing, yawning, singing, chewing, biting and speaking.
     Neuromuscular Dentistry can cure many of these problems once you identify the symptoms which include:
Shoulder pain
Jaw pain
Ringing in the ears
Neck ache
Clicking or popping sounds in the jaw joints
Headaches and migraines
These problems are often caused by or are the result of Myo Facial Pain Syndrome (MFP) and Temepero Mandibular Disorder (TMD). TMD is achronic degenerative disease, which more often than not takes a long time to develop. It affects millions of people. People suffering from TMD have an imbalance in the jaw-to-skull relationship, which is caused by malocclusion which is just another name for bad bite.
Neuromuscular dentistry is not just limited to people with TMD, facial pain or discrepancy in bite. A person with a well-balanced bite still might have teeth, which need to be restored. It is also possible that such people may require or desire cosmetic improvements to their smile. While altering your teeth, no matter how big or small, the neuromuscular dentist will always consider the results on the overall functionality before they propose a way of treatment.
     NEUROMUSCULAR DENTISTRY  DIAGNOSIS :
Neuromuscular dentists do not just rely on X-rays or digital radiographs, which reveal the condition as well as the position of the jaw joints. Other diagnostic technologies help in determining the perfect position of a person's jaw so as to relieve them from TMD symptoms. These technologies are as follows:-
T- Scan or computerized occlusal analysis of a person's bite.
EMG (Electromyography) to measure the stressed and relaxed positions of a person's jaw muscles as well as to identify the structural defects in the jaw joint.
Jaw Vibrational Analysis (JVA) or Jaw Sonography to record the sounds made by the jaw joint and to determine the presence of abnormalities in the jaw.